Round robin meeting scheduling software for Teams
Make your teams more productive with a round-robin meeting scheduling software to automatically assign the meeting to any available team member.
Sales teams - Equal distributions to give everyone a chance to close more deals

Support teams- Automated tickets assignment to next available team members

Recruitment teams - Rotate candidates screening though your team
Free trial →
Request a demo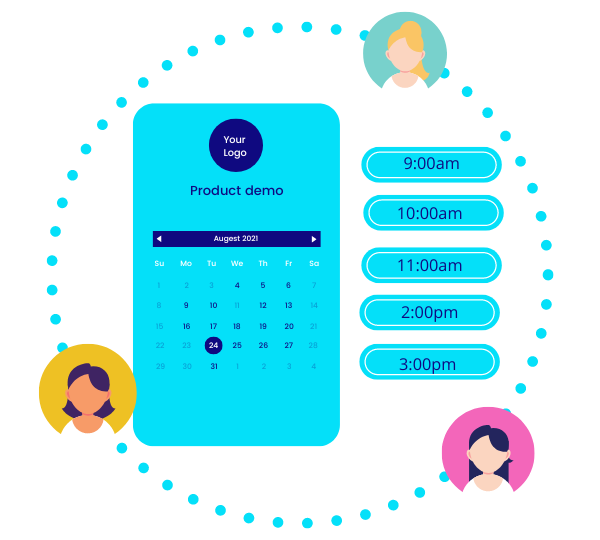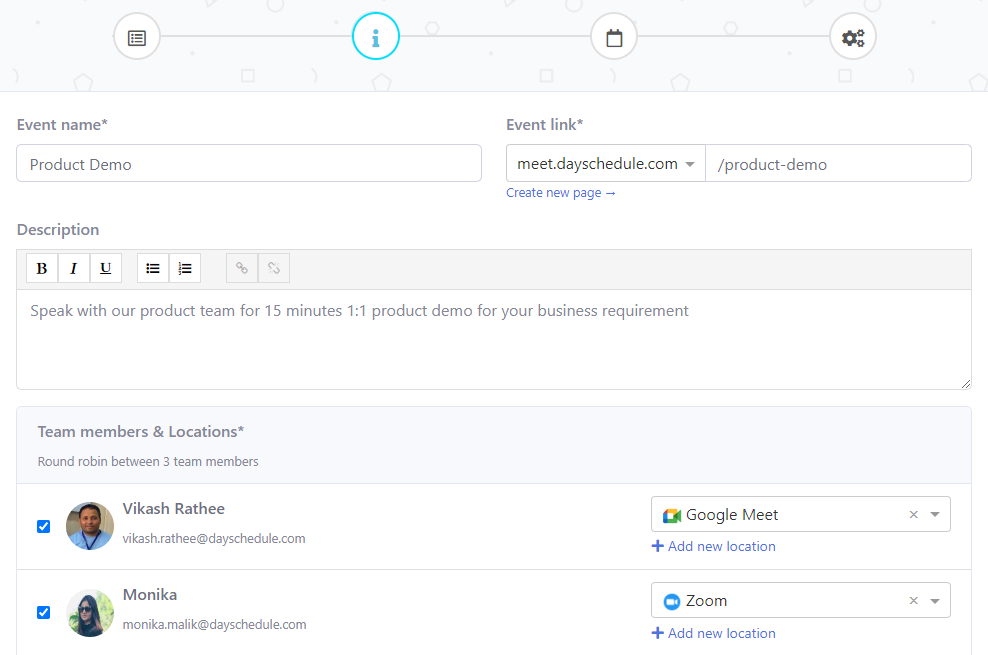 Distribute appointments across team members
Round Robin is a team scheduling tool that increases the productivity of your team. It's free to use, embeddable on your website, and compatible with Google Calendar, Office 365. 
The scheduling pages are incredibly easy to create and responsive on mobile, tablet and desktops.
Let's drive teams to superior performance. Easy-to-use, round-robin meeting scheduling for teams to save time and money by making every member a valuable contributor.
Get started →
Connect your calendars and specify custom locations
Connect up to 10-15 calendars or video conferencing apps to sync your team members availability and specify locations like Zoom, Google meet or custom links.
When booking a round robin meeting, the customers can select any time when at-least one of the selected team members is available.
Get started →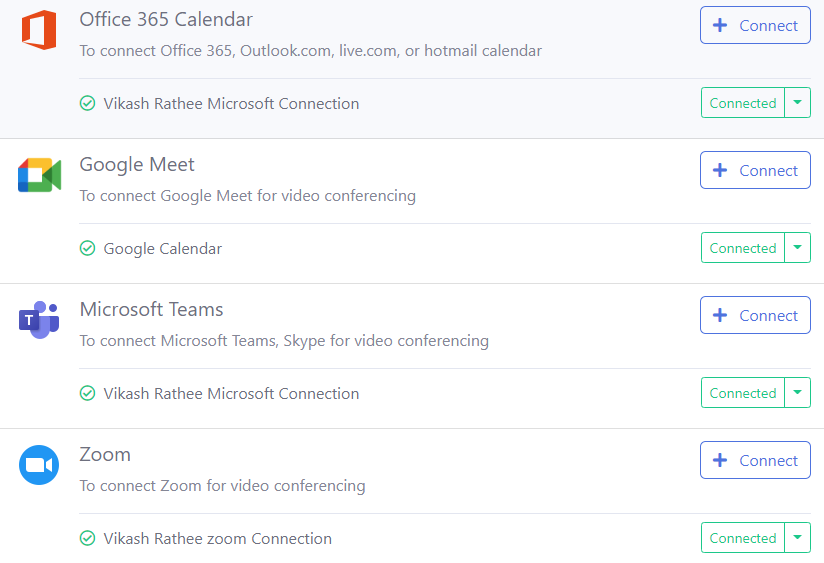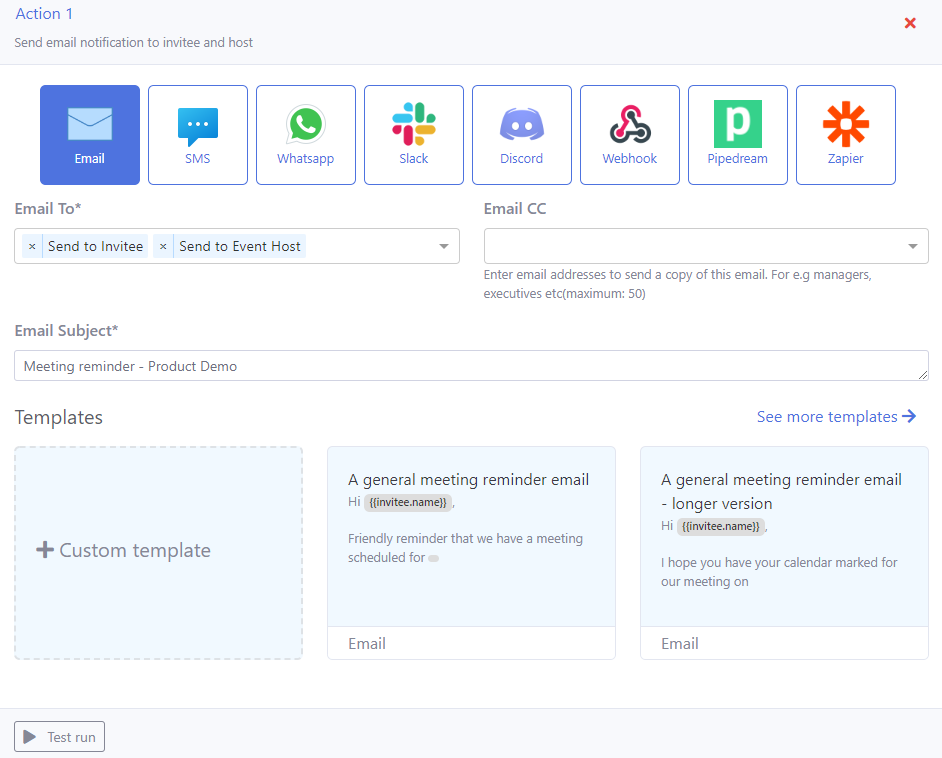 Meeting reminder on Email, SMS or WhatsApp
Send customizable meeting reminders automatically before the meeting starts to reduce no-shows.
Deploy workflows to automatically remind users of upcoming meetings, or to notify others of the start time for an event.
You can define how many hours or days before the event's start date your reminder should be sent.
Get started →