Interview scheduling software for hiring managers
With our automated interview scheduling software for recruiters, choose the right candidate for your organization. Focus more on candidate capabilities instead of calendar management.
Free trial →
Request a Demo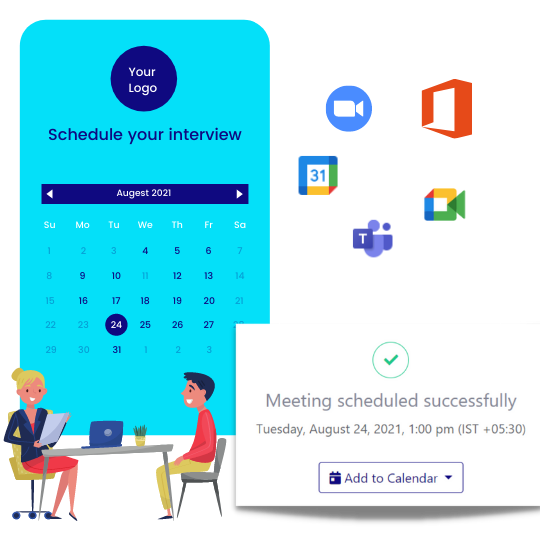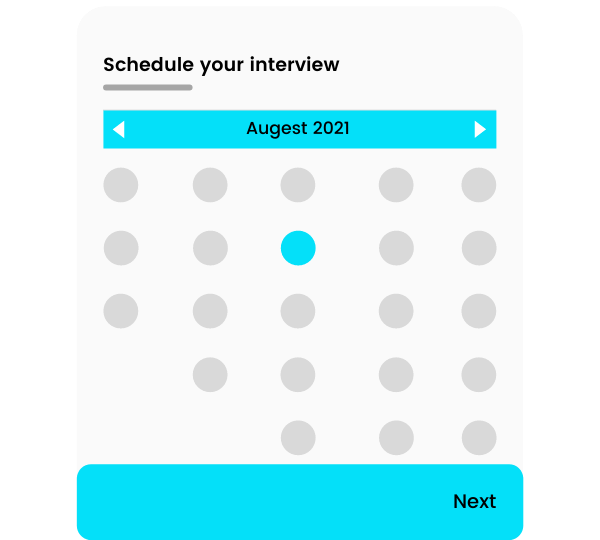 Conduct interview on Zoom, Google meet or Microsoft Teams
In a matter of minutes, you can build a custom schedule for a date range between 1 day and 3 months into the future. Connect with video conferencing platforms i.e. Google Meet, Zoom, Microsoft Teams etc, then share the scheduling link with your candidates to book the time most convenient for your team

With DaySchedule, the hiring manager can easily create their scheduling page, set availability, assign an interviewer, edit schedules, monitor upcoming interviews and never miss an opportunity to hire the best.
Get started →
Registration form and MCQ
Increase speed and bring consistency to the interview process by sharing standardised questions with a pool of candidates.

Candidates need to answer these questions before booking an interview, and interviewers can review them at their convenience.
Get started →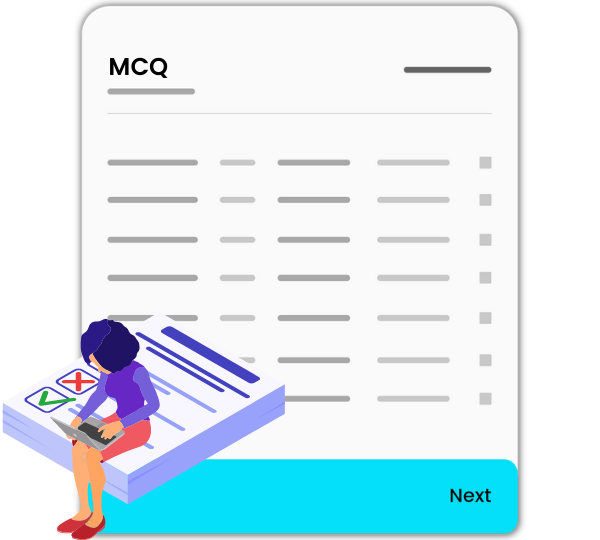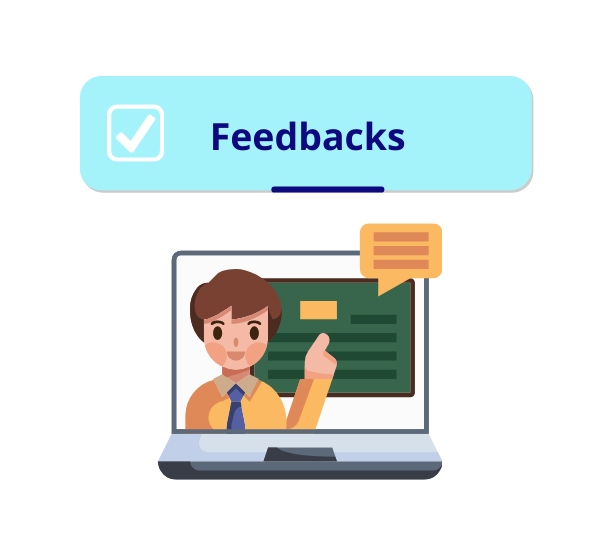 Interview experiences and feedbacks
Through automated feedback emails, allow your candidates to share their experiences after the interview.

We can help you take all of the guesswork out of planning your interviews. DaySchedule is the simple, intuitive scheduling software that grows with your team, helping you stay organized and make better hiring decisions.

DaySchedule improves communication, streamlines workflows, and makes it easy for busy recruiters to collaborate with each other and hiring managers.
Get started →