Scheduling interviews is one of the most time consuming tasks for HR and Recruitment professionals. DaySchedule makes it easier and less stressful to set up interviews with candidates by automating the scheduling process.
It doesn't matter whether you are a hiring manager, recruiter, or hiring for your own small business startup. The DaySchedule app allows you to create your interview scheduling page to share with applicants, or add to your website so that candidates can self-schedule interviews to boost the hiring process.
It helps to increase productivity through automated scheduling functionality, automatic reminders and recurring events to simplify the candidate experience integrated with video interview software like Zoom, Google meet or Microsoft Teams.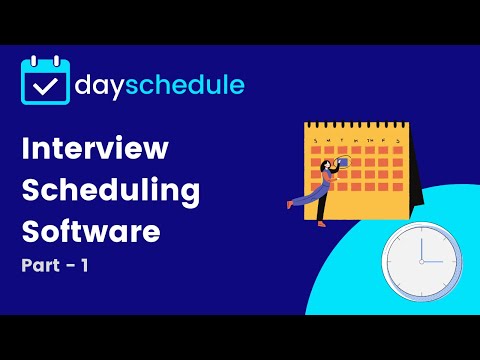 Creating Interview Page
To create an event, you need to log in to your DaySchedule account. Click on the 'Add' button and then 'New Event.'
Select the type of the event depending on your interview. It can be One-on-One, Group, or Round Robin.
Fill in the details for this interview, i.e., name, description, link, location - where the interview will be, color, and owner/host of the interview etc.


Further, select the interview duration, date, and time. You can choose multiple days here so that candidates can have some options from the available.


Use the 'Questions' section to create dynamic registration form and collect information about the candidate, their resume, job experience, notice period etc.


You can choose to make the interview card public or private by using the Privacy option available on DaySchedule.


Finally, click on the 'Finish' button to publish this resource.
Calendar and scheduling
Once you are done with creating your interview scheduling page. You can share your virtual interview software link with candidates to schedule the interviews in just a few clicks, with no technical skills needed!
Either you can copy the URL and send it to your candidates manually or share it through Email, WhatsApp, QR Code, or embed it to your website.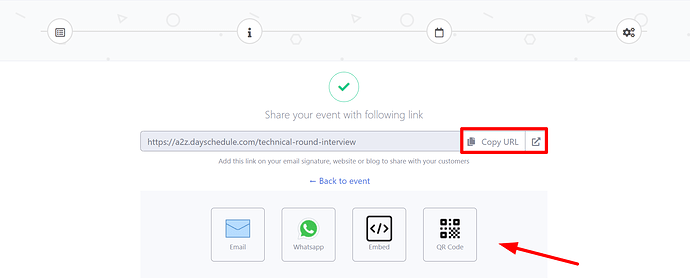 The candidates are required to select a date and time to book a time slot for the interview by completing the registration form we've created in the previous setup.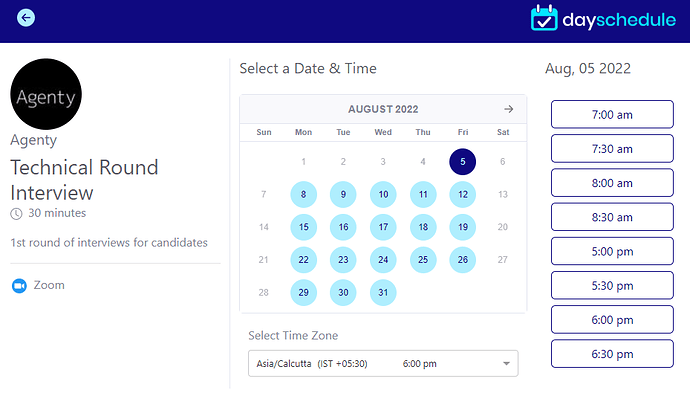 Interview Management System
Go to the bookings page to find all the scheduled interviews and candidates details (name, email, resume etc.)
DaySchedule offers an excellent tool for any kind of interview, whether you're having 2 interviews or screening 100 candidates, using the interview management system you can -
Download scheduled interviews
Report no shows
Assign interview to someone else in your team
Cancel or reschedule interview
Join the video interview
Download reports