See how to integrate DaySchedule with Stripe to collect payment from your invitees while booking an appointment with you.
The Stripe payment integration for small businesses makes it easy to accept payments from your customers on scheduling page. Highly desirable features include built-in protection against fraud and identity theft, as well as the ability to accept multiple payment cards from customers at the same time.
Businesses can connect their Stripe account with DaySchedule to accept international payment on bookings from multiple sources – such as UPI, Facebook payment, and Google Wallet and more.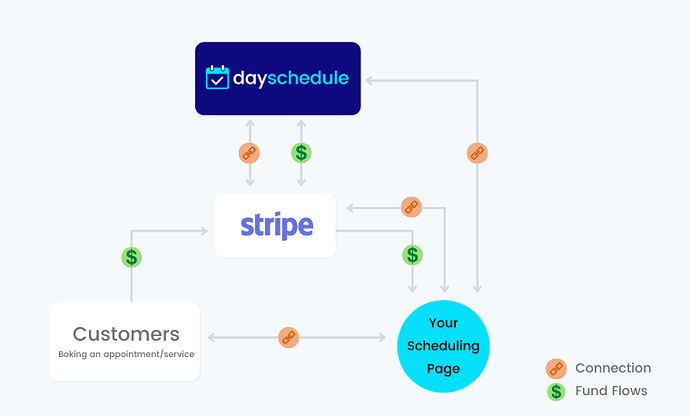 For example, a customer can book an online appointment with Doctor in UK and pay through Stripe for their consulting session on Zoom.
Connect to Stripe
Login your your DaySchedule account and Go to Connections page
Enter the connection name, status, and select Stripe from provider dropdown
Update Stripe Connection
Redirected to the page where you can make any changes
Make changes and click on the Save button to update your Stripe connection
Delete Stripe Connection
Select your Stripe connection by clicking on the checkbox, you want to delete