Teams feature allows you to create different teams to assign meetings for round-robin Events. You can create multiple teams by selecting the same/different members to redirect which meeting should be assigned to what team and their members.
In a Round-robin event, each member of the selected team will get an opportunity to host the event once before anyone may get the second meeting.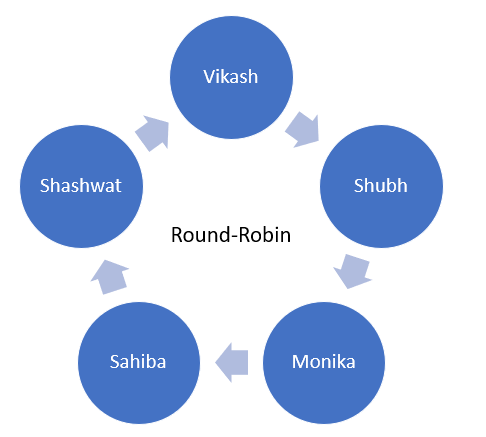 Add a Team
Go to the Teams menu
Click on the Add button
You may click on the "Add a member" option if you want to add more users
Enter the details and click on the Save button to create a team.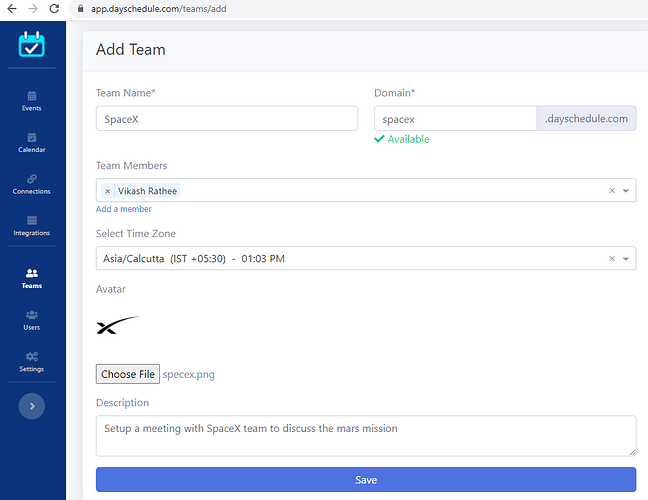 Specify a Team in Event
Go to your event page
Select the round-robin option in the Event type
Now select a team for round-robin meetings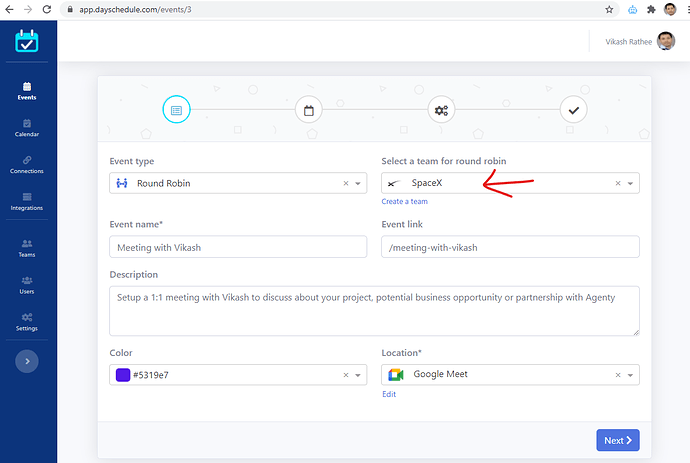 Update a Team
Go to the Teams menu
Click on the team name link to open the edit form
Change anything you'd like to edit. For example, you can add/remove members, change the domain or logo, etc.
Delete a Team
Go to the Teams menu
Click on the checkbox to select the team you want to delete
Click on the Delete button